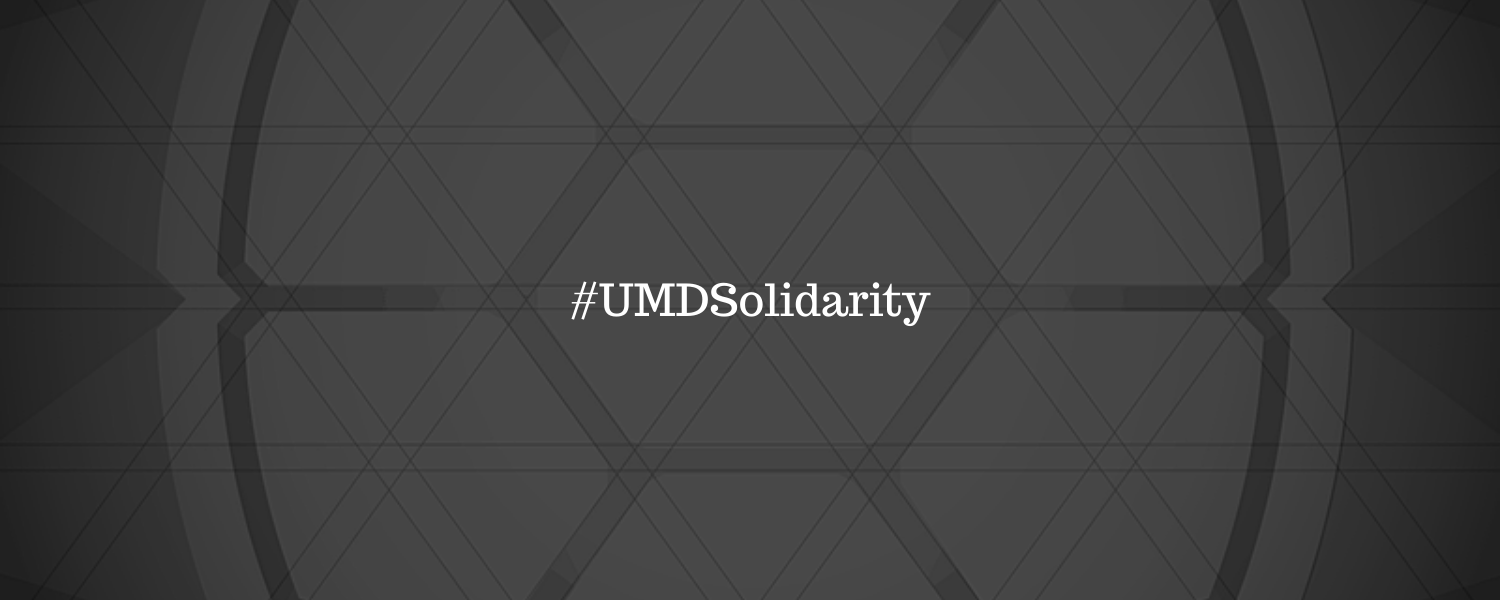 June 1, 2020
Dear Colleagues,
In the past week, people across the country have responded in horror to the recent killing of three African Americans: Breonna Taylor, Ahmaud Arbery, and George Floyd. These senseless deaths connect to a much longer history of violence and injustice against people of color, in some cases at the hands of those who are meant to protect the public. I share the outrage evident in these protests and actions, as I know many of you do too. Even as we wish for peace, we feel a need to speak out about police violence and the indignity of racism and institutional inequities.
Tragically, the suffering of African Americans and other groups subject to injustice and discrimination has already been put in focus by the COVID-19 pandemic that is disproportionately affecting them. Its impact on poor people shines a painful light on existing gaps in healthcare, food security, legal representation, and other fundamental needs.
I recognize that these multiple crises affect our Undergraduate Studies community. In the State of Maryland, in Prince George's County, and on the University of Maryland campus we find examples of racism, violence, and inequality, including the deaths of two African American students, Jordan McNair and Lt. Richard Collins III. The devaluing of Black lives extends across this history of violence and the cumulative impact of these incidents is demoralizing. Particularly for people of color in our community, a lack of safety has profound consequences on all aspects of work and life.
As an institution of higher education, the university plays a critical role in researching and educating the public about the history, problems, and possible resolutions of injustice. In Undergraduate Studies, we aim to ensure that all students have robust educational experiences and grow into informed citizens, which is vital for creating a more just society. The importance of this mission inspires me, and every day I am impressed and moved by your dedication and hard work.
I invite you to join me in aspiring to do better in the future than we have done in the past to address and heal the wounds of racism and injustice. Toward that end, please first take care of yourselves and your loved ones; we need to be healthy to do this work. It is likewise essential to acknowledge the pain we are experiencing and work together to improve conditions locally and nationally. We need to understand where we fall short and ensure that every member of our community feels safe and respected.
In Undergraduate Studies, we have worked hard to knit a commitment to diversity and inclusion into every aspect of what we do, and we can do more. As part of our shared commitment to justice and equity, please consider joining a summer reading or discussion group sponsored by the Office of Diversity and Inclusion and embraceRace@umd. Two outstanding lists of articles, films, videos, podcasts and other resources for both White and Black or Indigenous People of Color have been circulated widely on the internet, authored by Sarah Sophie Flicker, Alyssa Klein, and Tasha K. Ryals. I have learned a lot by reading around in these resources. Finally, our UGST Diversity and Inclusion Task Force, chaired by Dr. Jerry Lewis, is planning some summer programs that I hope you will join.
Thank you for your commitment to our students and community in the midst of so much turmoil. I welcome the chance to learn about your ideas and concerns if you wish to share them with me. At times like these, and even while we are distant, I am grateful for the community we have built.
Best wishes,
Bill
---
William A. Cohen
Associate Provost and Dean for Undergraduate Studies
Professor of English
University of Maryland, College Park